Frequently Asked Questions
What is the cost?
The Sanctuary has pew seating for 150 people. Additional chairs can be added behind the pews for a total capacity of 200 people.  Member Rate: $1,250  |  Non-Member Rate: $1,550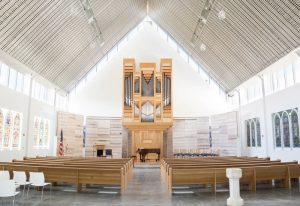 The Chapel has chair seating for 50 people.  Member Rate: $950  |  Non-Member Rate: $1,250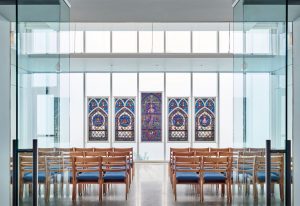 These fees include use of the space, utilities, parking (space is available for 75 cars in our lot) and the services of the staff (Pastor, Music Director, and Custodians) for the date of the wedding and rehearsal date.
These figures are for weddings that are large enough to involve a Friday night rehearsal, lots of ceremony, music, etc. The fees for a small 20-30 minute wedding in the chapel with a few family members and friends will be much lower.
Can I use my own Pastor?
Rev. Myers will be performing weddings for church members/family. Depending on Rev. Myers' availability, non-member weddings may be presided over by another Presbyterian minister with whom arrangements have been made. No guest pastors are allowed, except for limited roles (e.g. leading a prayer, reading scripture).
Can I bring my own music?
If you plan to have organ or piano music, our organist/pianist must be used. However, if the couple wishes to bring in their own guitarist, cellist, string quartet or other instrumentalist as principal music, that is acceptable. Live music is important to us. All music must be live and no music recordings are permitted.
Can I have my wedding reception here?
We are not able to host wedding receptions. However, small catered rehearsal dinners (20-30 people) are allowed in the Fellowship Hall for an additional fee.
How do I secure a date?
Email info@westportpresbyterian.org to verify date availability. A $300 deposit is required to secure the date. The remaining balance will be due two weeks prior to the event.
NOTE: Sunday weddings are not permitted due to interference with worship service and choir rehearsal.